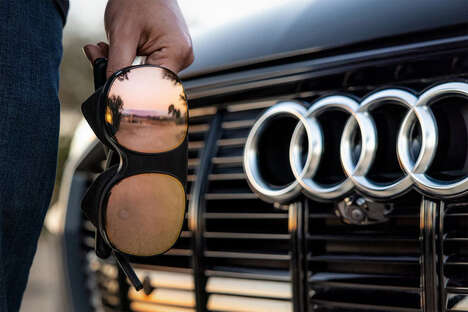 German automotive manufacturer Audi has partnered with auto tech startup Holoride to deliver an in-car VR-powered entertainment system for passengers, which will be featured in a select handful of Audi vehicles starting this June. The new experience was showcased at SXSW in Austin, Texas.
Holoride's innovative technology blends virtual reality content with real-life driving movments, resulting in an immersive driving experience that is unlike anything else on the market. In fact, Holoride has even created an entirely new media category called 'Elastic Content' to accommodate for the new hybrid technology.
When in a Holoride-equipped vehicle, backseat passengers will be able to wear virtual reality glasses, turning a mundane ride into an immersive mixed reality experience featuring games, movies, and other interactive content.
Image Credit: Holoride
Check VR-Powered In-Car Entertainment : holoride Price On Amazon
Source link: http://www.trendhunter.com/trends/holoride