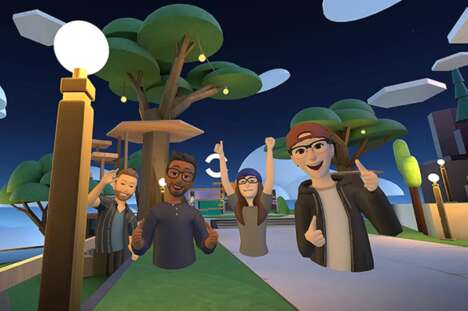 'Horizon Worlds' was originally unveiled as 'Facebook Horizon' in 2019 as a digital social platform similar to 'VR Chat.' Now in 2021, 'Meta,' previously known as 'Facebook' has released Horizon Worlds to the public for free. Horizon Worlds is available for download for all users on the 'Oculus Quest 2' VR device as of December 9th, 2021.
Horizon Worlds is an all-encompassing digital space where there will be separate 'Worlds' that are created by Meta itself, by businesses, or by regular users. The creators will have a lot of freedom in how the created world looks and operates, from choosing physics to setting parameters for player interactions. Horizon Worlds opens up the first stages of the digital metaverse by allowing worlds to be created for gaming, for social settings, or even for workplace productivity. The possibilities for a created world are literally endless. Users can host conferences, platforms, comedy shows, or even virtual competitions.
On top of this, in the world of today where so many people are working from home around the world, Horizon Worlds allows workplaces to host interactive, virtual meetings for increased productivity.
Image Credit: Facebook, Meta
Check Social Metaverse Platforms : horizon worlds Price On Amazon
Source link: http://www.trendhunter.com/trends/horizon-worlds