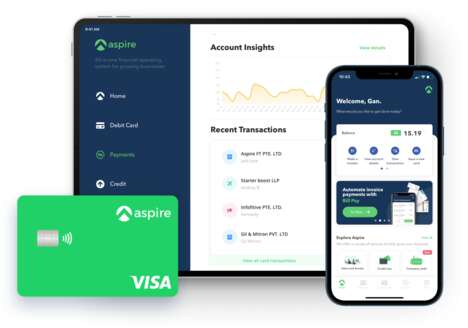 Singapore-based neobank Aspire has announced that it has raised $158 million in an oversubscribed funding round led by renowned VCs and fintech founders. According to the company, the new funding will be used to "double down on existing markets" while building the foundations to eventually reach all Southeast Asia.
A significant portion of the money raised will go directly to further developing the Aspire app. This one-stop-shop finance app includes invoice management, payroll, accounting, credit solutions FX, and banking services. Currently, the app serves over 10,000 accounts, which together transact approximately $2 billion annually.
Unlike many well-known Asian super apps, Aspire's services target startups and small- to medium-sized enterprises. As a result, the all-in-one platform intends to be a super app for growing businesses, not a personal finance app for everyday consumers. This places the company in a unique position within the Southeast Asian market, which is becoming increasingly crowded with universal super app solutions.
Image Credit: Aspire
Check Neobank-Backed Super Apps : Aspire 1 Price On Amazon
Source link: http://www.trendhunter.com/trends/aspire-1