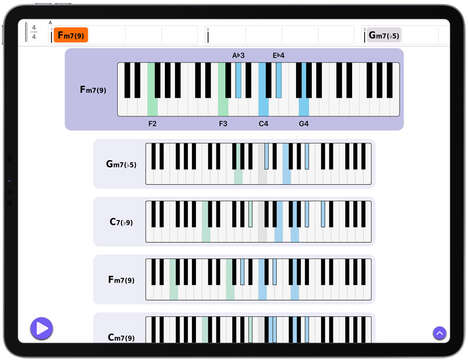 London-based UK Music Apps Ltd has released an innovative new play-along app which is designed to make it possible for musicians of various stripes to go about playing music to accompaniments sourced from a variety of great jazz musicians.
The app includes a song bank of over 200 jazz classics recording by an array of highly recognizable jazz pros who include pianist Jason Rebello, saxophone player Kirk Whalum and guitarist Chris Standring. The app uses a range of tools including chord charts and diagrams to help musicians expand their horizons and build on their skills, while users are also able to mute solo instruments from songs, allowing them to create their own improvised solos.
What's more, the musical contents of the Jazz300 app are free of royalties, so users are free to legally embed parts of the music into their own creations.
Image Credit: Jazz300
Check Jazzy Play-Along Apps : play-along app Price On Amazon
Source link: http://www.trendhunter.com/trends/playalong-app