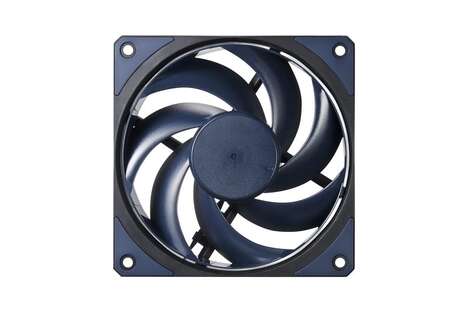 Cooler Master launched a new lineup of two 120mm Mobius fans, internal computer coolers with a high rotations-per-minute (RPM). The Mobius 120 is available in RGB-equipped and non-RGB iterations, each boasting slightly different use cases and performance statistics. The non-RGB version achieves a consistent RPM of 2,050, while the RGB version, titled the Mobius 120P, achieves 2,400 RPM under load.
In addition to their high RPM, the Mobius 120 fans feature seven blades on each fan. These blades have a large surface area and a curved design that allows them to move loads of air at low decibels, which is excellent for silent computer builders. Lastly, Cooler Master stated that the fans have an average lifespan of over 200,000 hours of active use, which is an excellent life expectancy for a computer component.
The Cooler Master Mobius 120 retails for $24.99, while the RGB-equipped Mobius 120p retails for $29.99.
Image Credit: Cooler Master
Check High-RPM Computer Fans : mobius fans Price On Amazon
Source link: http://www.trendhunter.com/trends/mobius-fans