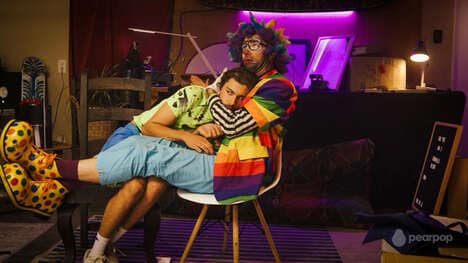 TikTok has officially teamed up with content creator and collaboration platform Pearpop to launch a paid subscription comedy series called 'Finding Jericho.,' which will stream on TikTok's live events platform. The new series will be hosted by Jerricho Mencke and will center around playful interviews with a wide variety of unconventional guests.
The first episode of 'Finding Jericho' is set to be released on June 2. Additional episodes will air every Tuesday and Thursday and will be accessible on both Pearpop and Jerricho Mencke's TikTok profiles. The series will include a total of eight 30-minute episodes, which altogether will cost $4.99.
For those unfamiliar, Perapop is a creator-focused social media platform based out of Los Angeles. The company was founded by Guy Oseary, Spencer Markel, and Cole Mason in 2020.
Image Credit: TikTok
Check Exclusive TikTok Comedy Series : Finding Jericho Price On Amazon
Source link: http://www.trendhunter.com/trends/finding-jericho