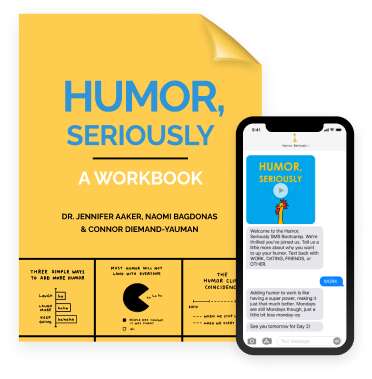 'Humor, Seriously' is a new comprehensive humor-based toolkit for digital workplace learning that encourages workplaces to be less serious while being equal or greater in efficiency. With the tagline 'Humor is Magic,' this toolkit uses supportive data that shows that humor is more effective than seriousness at being influential, strengthening relationships, and increasing the potential of employees.
Humor, Seriously offers various services such as a text-based learning experience that involves one-on-one interaction through text and audio messages, or a team-based learning experience through Microsoft Teams and Slack that fosters relationships, creativity, and workplace effectiveness.
The largest available package is the all-in-one Humor, Seriously toolkit, which provides access to a comprehensive workbook, as well as the two aforementioned services. Additionally, the authors behind Humor, Seriously offer keynotes and workshops upon request via the Humor, Seriously website.
Image Credit: Humor, Seriously
Check Comprehensive Humor-Based Toolkits : humor based toolkits Price On Amazon
Source link: http://www.trendhunter.com/trends/humor-based-toolkits