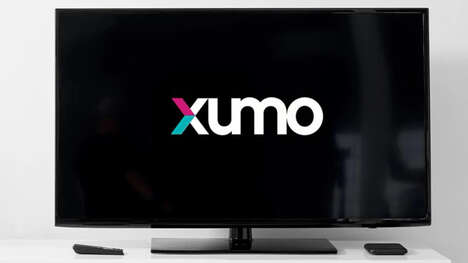 Comcast acquired 'Xumo,' a free ad-supported streaming service, in early 2020. The television and network service provider recently announced that it is relaunching Xumo under the name 'Xumo Play.' This new service will be the basis for Comcast's upcoming Smart TVs, similar to Roku-branded TVs that offer a variety of apps and services through the Roku ecosystem.
Comcast is aiming to compete in the ad-supported content-streaming market with Xumo Play, while using these services as a way to improve the value proposition for its smart TVs going forward. Comcast has not yet confirmed whether or not its TVs will be named after Xumo or its own branding.
The service provider did state that its smart TVs will also support other popular applications such as Netflix, Amazon Prime, Youtube, and more.
Image Credit: Comcast
Check Branded Smart TVs : xumo Price On Amazon
Source link: http://www.trendhunter.com/trends/xumo