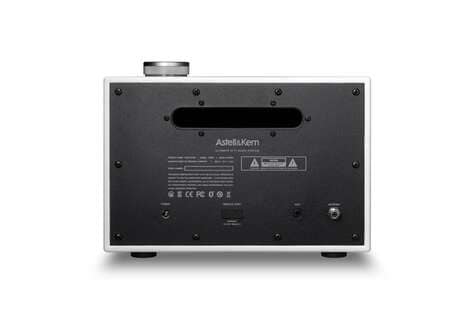 South Korean electronics firm Astell&Kern has launched a brand new Bluetooth stereo speaker that manages to combine high-quality audio with an unconventional yet elegantly jagged design that features an angular aesthetic.
The 'Acro BE100' speaker comes equipped with Bluetooth 5.0 and upgraded audio codecs that allow for reliable streaming at high resolutions. Treble and bass knobs allow audiophiles to go about tweaking the sound to their taste, while the inclusion of mid-range and bass drivers allows for a thick and accurate sound.
As far as its unique appearance is concerned, this particular Bluetooth stereo speaker combines its angled shape with faux leather coating and a sleek aluminum knob, giving it an aesthetic that treads a fine line between adventurousness and elegance.
Image Credit: Astell&Kern
Check Angular Bluetooth Stereo Speakers : Bluetooth stereo speakers Price On Amazon
Source link: http://www.trendhunter.com/trends/bluetooth-stereo-speaker