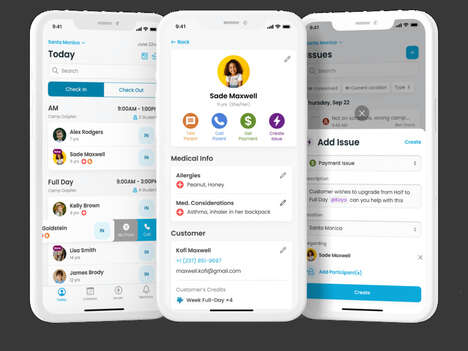 Fun Join, a highly-anticipated management and registration app, is officially set to launch on January 2, 2023. The new app has been designed to provide service-based businesses with an easy-to-use management, registration, and sales solution that minimizes the burden of paperwork and administrative tasks.
"By balancing speed, functionality, and convenience, the application is set to transform the way that recreational programs, camps, classes, youth organizations, and other fun service-based organizations do business," explained the company in a recent press release.
Fun Join will launch with a mobile app, customer-facing website, and administrative panel, which together will work to create a robust solution for employees and administrators. In addition, Fun Join will allow users to create credits and packages that can be used to replace dollars when handling customer-facing options.
Image Credit: Fun Join
Check All-in-One Administrative Management Apps : Fun Join Price On Amazon
Source link: http://www.trendhunter.com/trends/fun-join