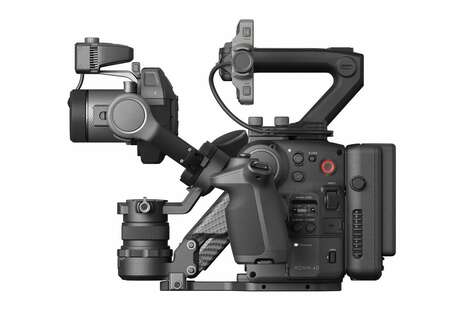 Chinese technology company DJI has announced the launch of the 'DJI Ronin 4D,' a powerful cinematography camera with a built-in 4-axis gimbal.
The actual camera (separated from the gimbal) is the 'Zenmuse X9,' offered in two versions: a 6K and an 8K model, offering users extremely crisp, high-quality footage. As with most of DJI's cameras, versatility was an important principle informing the design of the 'DJ Ronin 4D.' The camera comes equipped with a full-frame sensor and swappable mounting system, allowing users to try out a variety of lenses.
Other features of the 'DJI Ronin 4D' include nine internal ND filters, three different focusing modes, a LiDAR focusing system, and a — generally speaking — lightweight build. The entire unit weighs ten pounds, which is quite light for such a robust cinematography camera.
Image Credit: DJI
Check 4-Axis Gimbal Cinema Cameras : DJI Ronin 4D Price On Amazon
Source link: http://www.trendhunter.com/trends/dji-ronin-4d