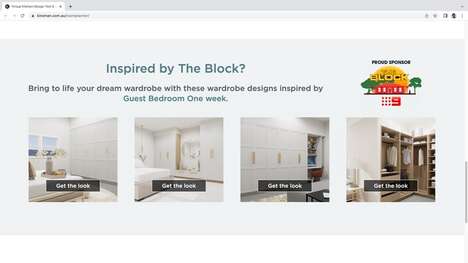 Kinsman, an Australian manufacturer of kitchens and cooking appliances, has teamed up with 3D Cloud™ by Marxent to launch an upgraded version of Kinsman's self-service kitchen design planner.
"The new 3D Room Planner is first to market in Australia, bringing high quality, on-trend kitchen and wardrobe designs to life for our customers," said Tracy Smedley, Chief Growth Officer at Kinsman. "We utilised our long-term sponsorship of "The Block" this season to soft launch the design tool in the context of real remodeling situations. COVID showed us customer interest in online uptake and this continues to be a successful part of our core sales and marketing strategy."
To use the company's sophisticated kitchen design tool, users simply need to pick a pre-made floorplan and begin adding customized pieces from the Kinsman Kitchen or Wardrobe Range. In addition, users can download their 3D creations and share them with friends and family.
Image Credit: Kinsman,
Check 3D Kitchen Design Tools : Kinsman Price On Amazon
Source link: http://www.trendhunter.com/trends/kinsman